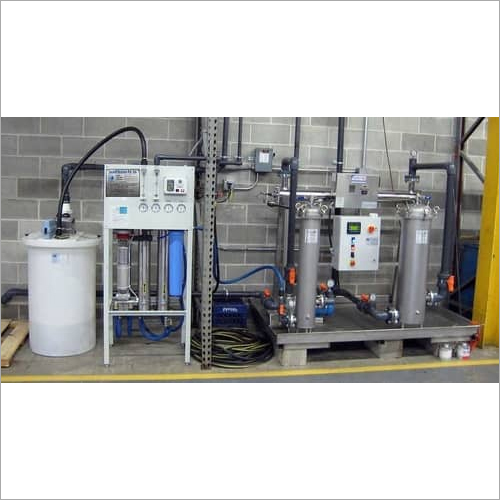 Industrial UV Water Treatment
Product Code : 00
Product Description
Carbon steel or 316 grade stainless steel made Industrial UV Water Treatment system has a key role in preventing growth of microorganisms in various water bodies like reservoir, lake, pond and so on. It uses quartz glass cover equipped UV lamp for destruction of floatable algae without harming aquatic animals. Fluorescent lamp of its UV sterilizer delivers light having specific wavelength. Produced light waves promote mutation of DNA of algae or bacteria that comes in contact with its sterilizer for its high radiation level. Offered system does not affect taste and smell of treated water. We are a reliable manufacturer and exporter of excellent grade Industrial UV Water Treatment system.

Features:

1) Application of advanced UV sterilization technology.
2) Ability to work under different water pressure levels.
3) Polished inner surface.
4) Stainless steel structure.