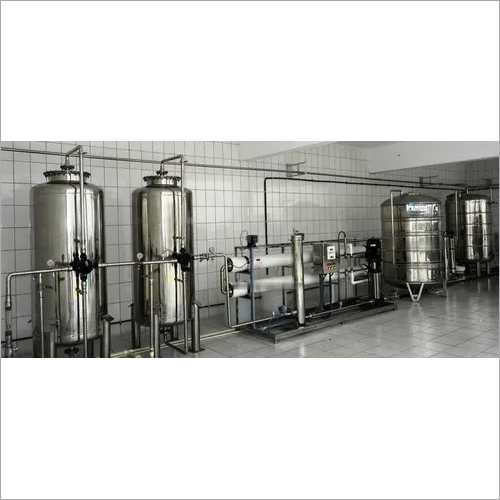 Natural Mineral Water Plant
Product Code : 02
Product Description
About Mineral water
contains all the crucial minerals like barium, calcium, iron, magnesium, sulfur compounds, and others. It does not contain any added preservatives or chemicals; hence there is surety of no-compromise with health. Some other health benefits of the mineral water include:
Helps in losing weight, as it has zero calories
Helps in maintaining blood pressure, and good digestion & bone density
Reduces cholesterol level and has added benefits for your skin
Why to choose us?
We are one of the best manufacturers and suppliers of mineral water plants since 1995. All the materials sourced for setting up these plants are of high quality and requires minimum maintenance. At every stage of water purification, we try to ensure that the source water meets the best water treatment processes and phenomenon. So that water can be treated in the best possible manner and people can get pure mineral water which they can rely upon anytime. This is why clients completely rely on us for their mineral water projects, due to the efficient procedures we use.
We have installed the best mineral water plants with mineral adding system. 100% assembling of the plant takes place right at our works hop itself before it is dispatched to the client. And the best part is that during the production stages of mineral water, our unique filtration techniques ensure that all essential minerals in water are protected, therefore maintaining its natural benefits. Setup of mineral water plants is done under hygienic conditions and the mineral water is filled in bottles that are fully washed and neatly cleaned, thereafter these are stored in purified conditions. Through our solutions, we cater to the requirements of industrial as well as corporate client.
Mineral water packing is done in PET bottles of 1 liter capacity through an automatic rinsing, filling and capping machine fitted with an Ozone generator. The bottles after capping are shrink wrapped and packed in corrugated boxes.