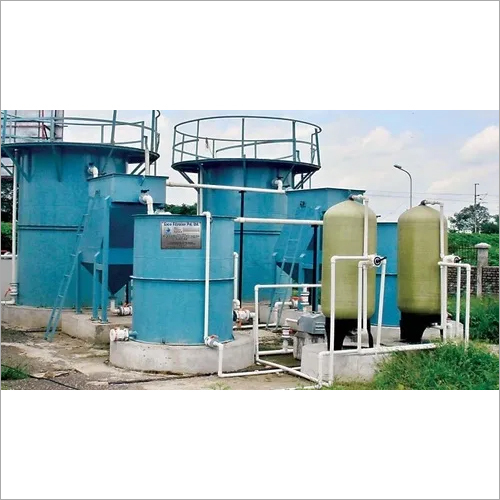 Sewage Treatment System
Product Code : 19
Price And Quantity
Unit of Measure

:

,
Product Description
What isSewage?
Sewage is a mixture of domestic andindustrial wastes containing 99% water, but the remainder contains some ions,suspended solids, toxic chemicals and harmful bacteria that must be removedbefore releasing of water into the sea.
Sewage contains organic impurities such asBOD, COD which cause bad smell and contains harmful gases. If it is not treatedproperly than it will lead to many irreversible problems for human & otherliving things.
Why Sewagetreatment is necessary?
Sewage is a resource that can be recycled forvarious uses like gardening, toilet flushing, car wash, cooling towers. Facedwith the alarming fact that over 60% of the sewage generated in our countrygoes untreated, with its negative impact on human health, the government isfocusing on waste management through centralized sewage treatment plants and bymandating large upcoming real estate projects to have their own treatmentfacility.
SewageTreatment is essential to ensure that the receiving water into which the effluentis ultimately discharged is not significantly polluted. It works on producingenvironmentally safe fluid waste stream and a solid waste suitable for disposalor reuse.
Excel Filtration Pvt. Ltd (EFPL)s approachis to see wastewater as an opportunity, not a burden.
ProcessDescription of Sewage Treatment Plant
Sewagetreatment involves:
It involves the process of removingcontaminants from wastewater and household sewage, both effluents and domestic.It includes physical, chemical and biological process to remove physical,chemical and biological contaminants. The objective of sewage treatment is toproduce a disposable effluent without causing harm to the surroundingenvironment and prevent pollution.
Sources of waste water:
Human waste
Washing water
Domesticsources
Highwaydrainage
Rainfallcollected on roofs, yards, hard-standings.
Sewagetreatment generally is divided into several stages:
Pre treatment :
Largesolids (i.e. those with a diameter of more than 2cm) and grit (heavy solids)are removed by screening. These are disposed of in landfills.
Primary Treatment :
Primarytreatment removes materials that can be easily collected from the raw sewagebefore they damage or clog the pumps and sewage limits of primary treatmentclarifiers trash, tree, limbs, leaves, branches etc. Here settled and floatingmaterials are scrapped off and the remaining liquid discharged and subjected tosecondary effluent.
Secondary or Biological Treatment :
Secondary treatment removes dissolved andsuspended biological matter. It is typically perform by indigenous, water-bornemicro-organisms in a managed habitat. It requires separation process to removemicroorganisms from the treated water before its discharge or tertiarytreatment.
TertiaryTreatment :
Tertiary treatment is to provide a finaltreatment stage to raise the effluent quality before it is discharged to thereceiving environment (sea, river, lake, ground etc). This is a final processand also called "effluent polishing.
FEATURES
Reduce Sludge Yield
Eliminates sludge ability issues
High removal efficiency for Nitrogen,BOD and COD
Fewer process to achieve comparableeffluent quality
Small foot prints, reduce land use
Proven technology with reliableperformance
Minimum maintenance requirements
Treated water reuse in irrigation andgrey water applications
Enhanced storage capacity
Excellent performance
APPLICATIONS
Housing projects
Industrial Office &Parks
Small Communities
Recreational camps & travels trailer parks
Shopping Centers
Restaurants
Mining and Extra active Industries
Resorts, Golf Courses and country clubs
Hospitals
Stadiums/ commercial complexes
Bus Terminals / Railway stations / Airport /Harbors
Residential bungalows and societies