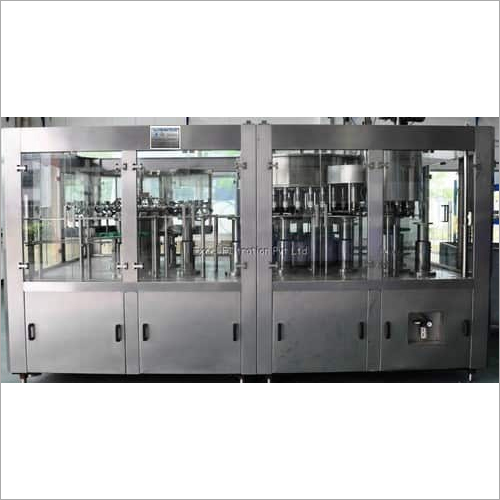 Soda Washing Bottling Machinery
Product Code : 23
Product Description
Soda Washing Bottling Machinery:-

The carbonated soft drink line iscustomized in accordance to the industry needs. This soft drink line isdeveloped in adherence to the quality standards by using quality material &advance techniques. We are proudly engaged in manufacturing, supplying,trading, wholesaling, distributing and exporting Carbonated Soft Drink Plant.
The sugar syrup is prepared first injacketed mixing tank and then it is mixed with fruit pulp, water along withother ingredients like flavor, color, preservatives etc. in the other mixingtank.
This mixture is pasteurized to remove any microbial growth from it and later onhomogenized to prepare a uniform blend of juice.
These Carbonated Soft Drink Plants are fabricated under the closesupervision of our experienced professionals. We have complete allegiance inoffering modern day carbonatedSoftDrinks Plant. The plant designing for efficient performance is dividedinto different sections:
Soda Washing Machine: To wash emptysoda bottle single unit shower plate

Soda Carbonation Machine: To Add CO2in the soda.

Soda Syrup Filling Machine: To addflavor and to make soda soft drink volumetric syrup filler.

Soda Filler Machine: To filling andcapping of soda bottles.
Technical Specifications
| | |
| --- | --- |
| Automatic Grade | Fully Automatic / Semi Automatic |
| Driven Type | Electric |
| Material | SS 304 |
| Capacity | As per requirement |
| Speed | 1000 " 10000 LPH |
| Power | 3.2 KW |
| Voltage | 240 V 50 Hz |
| Weight | 4000 Kg Approx. |