UF Plant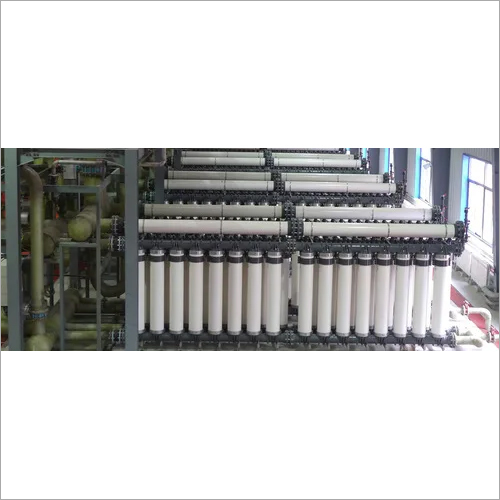 UF Plant
Price And Quantity
Product Specifications
Ground Water

220V/50Hz Watt (w)
Product Description
ULTRA FILTRATION

Ultrafiltration is considered more effective as compared to traditional waterfiltration. It removes high molecular weight substances, colloidal materials,polymeric materials, organic and inorganic materials.
UFmembranes used to remove high molecular-weight substances, colloidal materials,silt, turbidity, organic / inorganic polymeric molecules, algae, particulatematters, suspended solids and all microorganisms from Water &Wastewater. Ultra filtration is a kind of membrane filtration which worksthrough pressurized water flow. In this process, feed water is pumped to themodules with high pressure, depending upon the pore size of membranescontaminants are rejected.
Ultra filtrationplant is designed on the basis of 4 membranes or modules which are:

Spiral woundmodule which less expensive yet more sensitive to pollution and consistingconsecutive layers of large membrane
Plate and framemodule: combination of plates and membranes to improve the bad quality of water
Tabular membrane:it is not compact and very costly as compare to others fluids dischargeactivities.
Hollow fibermembrane: containing small tubes or fibers to carry out "inside-out"and "outside-in" filtration process
Working Principle
Ultrafiltration is a unique pressure-driven physical separation process in which thewater is passed through porous (partially permeable) membranes with pore sizesin the range of 0.1 to 0.001 micron. These membranes are in the form of longhollow fibers. The result is high pure water free from physical andbiological contamination. Ultra filtration is not fundamentally different frommicro filtration or neon filtration, except in terms of the size of themolecules it retains. Ultra filtration is utilized in two different operationalmodes such as Dead-End and Cross-Flow.
In Dead-Endultra filtration process, without circulation overall quantity of feed water ispressed through the membrane module; whereas, in Cross-Flow process the feedwater passes parallel to the membrane face, one part is passed through membraneand other part is re-circulated to create turbulence over the membrane.
Features
Low foulingHydrophobic UF membrane.

Excellentfilter performance with high flux.

Highremoval efficiency of bacteria and viruses.

Periodicallyback washed and air scoured for consistent performance

Simple,vertical, modular design allows low cost, compact systems.

Fullyautomated control system for back washing process.

Advancedcustom designed Control Cubicle.

Stainless/ carbon steel equipment frame

Controlpanel with standard PLC and HMI interface mounted on equipment frame.

Allalarm and shut down conditions are indicated on the control interface.

Permeate,back pulse pumps, membrane aeration blowers and associated valving mounted onequipment frame.
Applications
Pre& Post Treatment for RO Plant

CoolingTower makes up & blows down Water Treatment

DrinkingWater

WaterFor injection (WFI)

Wastewaterrecycling

ZeroLiquid discharge system

TertiaryTreatment

RiverWater Treatment

Colloidalsilica removal

Packageddrinking water

Paintwaste water treatment

Oilremoval / Oil refining process

Dialysismachine

Effluentrecycles