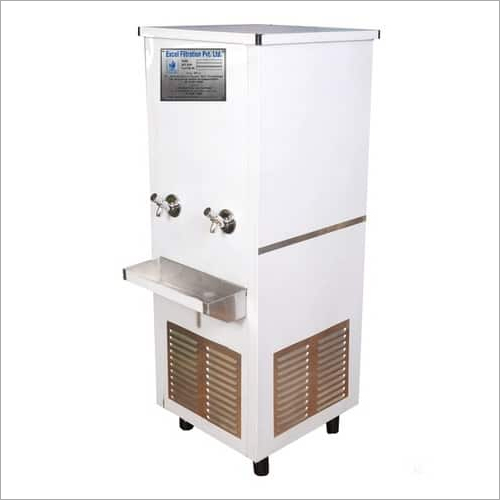 Water Cooler
Product Description
WATER COOLER
Water cooler is a device that cools and dispenses water. They are generally broken up in two categories: water coolersand bottled water coolers.
Water coolers are connected to a water supply, while bottled water coolers requiredelivery (or self-pick-up) of water in large bottles from vendors.
Water coolers come in a variety of formfactors, ranging from wall-mounted to bottle filler water cooler combinationunits, to bi level units and other formats. Water cooler may also refer to aprimitive device for keeping water cool.
The water cooler offers an alternative toindividual water bottles in the home and provides a sanitary water supply forlarge groups.
Thanks to a powerfuland rugged compressor, this latest range of coolers cool water surprisinglyfast.
Also, they come with an all-stainless steelbody, making them more durable. And together with the power saving insulationand a comprehensive warranty, these coolers are complete value for money.
Why to choose us?
Our highly trained team put all their effortsto deliver a product which able to fulfill all your demands in a simple andeasy way.
Being an eminent name in the market we also offer safe and on-timedelivery of your order within a fixed time period.
We use only superior quality stainless steel,food grade water pipe, float valve and many other materials and cutting-edgetechnology while manufacturing our complete range.
Our range of water chilleris manufactured using high quality raw material, which is procured from trustedvendors spread across the nation.
Working Principle
The water inside the fed into a reservoir, where it is cooled using a refrigerant.
A refrigerant is a cooling medium that is circulated in pipes that are locatedclose to the reservoir in the water cooler.
The refrigerant changes from a liquidto a gas as it moves in the pipes towards the reservoir because of the pressurein the pipes created by a compressor inside the water cooler.
The cooled gas inthe water pipe is forced through a valve to make it even colder.
When the refrigerant is in a gas formand is circulating in the pipes, it has the ability to absorb the heat awayfrom the mineral water in the reservoir, leaving cool and refreshing water thatis readily available.
Features
Flawless design
Easy to install
Superior quality stainless steel
Faster cooling
Latest designed for greater safety
Require less maintenance
Long life
CFC Free Technology
Attractive Design
Applications
Food courts
Hotels
Hospitals
Schools& Colleges
Office
Industry