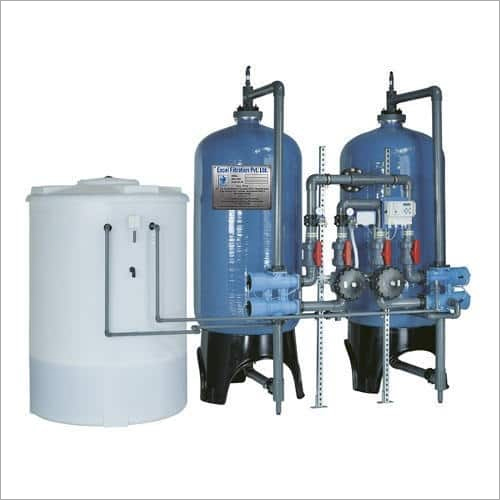 Water Softener
Product Code : 03
Product Description
WATER SOFTENING PLANT
Water softening plant is used for removal of total hardness dissolved in water. Water softening plant ensures the maximum utilization of the effective surface area, uniform space and linear velocity across the resin bed which provides effective contact time between water and resin bed yield soft water and prevent any precipitation and scal e formation on the surface of heat exchanges and any process equipment where water is being used for further application.
Features
Easy to install and operate.

Produces clear, soft and non " scale forming water.

Low operating costs.

Incorporates high-capacity polystyrene bead type cation exchange resin which is remarkably stable and has a long life.

Total Hardness removal.

Corrosion resistant resin and brine tank construction.

Timer-based automatic regeneration (Optional).

High quality softener resin provides stability and uniform size for top performance and long life.

Simple in line configuration for ease of installation and maintenance.

Range of softener systems to suit Institutional, commercial and industrial applications.

Available in simplex and duplex configurations for intermittent or continuous use.
Applications
Process water for chemical and textile.

Process Water.

Cooling water make-up.

RO Feed / Pre-treatment
Institution &Commercial& Residenti
Water for laundry, dishwashers, boilers.

Car washing & General housekeeping.

HVAC & Cooling Tower

Scale prevention

Prevents scale formation