Distill Water Treatment Plant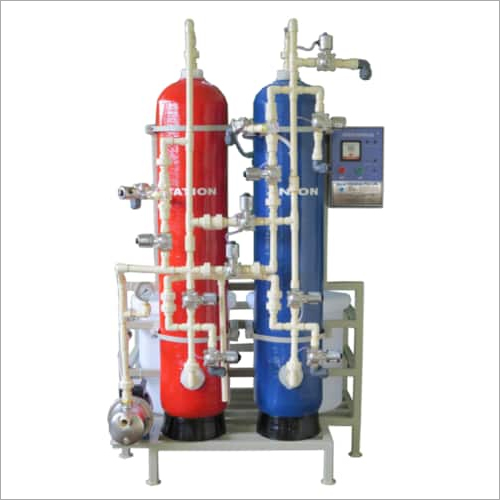 Distill Water Treatment Plant
Price And Quantity
Product Specifications
220V/50Hz Watt (w)

Ground Water
Product Description
Why water is Deminerlized before using it for industry purpose?
Distilled water contains dissolved silica. If distilled water is fed to boiler and turbine section it will unbalance the temperature in boiler section from higher to lower temperature or lower to higher temperature.Distilled water contains dissolved silica. DM water is applicable to boilers feed Water, Textiles,Pharmaceuticals, Chemicals, Breweries, Swimming pools, Potable Water,Hospitals, Automobile, and Battery, Fertilizers.
Why to choose us?
We provide our clients a high-quality Demineralization Water Plant. Our offered demineralization plant removes mineral salts from water by using the ion-exchange process. This demineralization plant is provided in customized options in order to fulfill the needs of clientele. Today, we are regarded as one of the trusted Demineralization Water Plant Exporters.
Resins we are using are well suited for removal of the ionic impurities. It is most stable over a wide range of temperatures and can be easily regenerated.
Working Principle
A DM Water System produces mineral free water by operating on the principles of ion exchange, Degasification, and polishing. Demineralized water also known as De-ionized Water, water that has had itsmineral ions removed. Mineral ions such as cations of sodium, calcium, iron,copper, etc and anions such as chloride, sulfate, nitrate, etc are common ions present in Water. Deionization is a physical process which uses specially-manufactured ion exchange resins which provides ion exchange site for the replacement of the mineral salts in water with water forming H+ and OH-ions. De-mineralization technology is the proven process for treatment of Water.
Ion exchange process is widely accepted for water treatment and purification.(An ion is an atom or group of atoms with an electric charge.Positively-charged ions are called cations and are usually metals;negatively-charged ions are called anions and are usually non-metals).
Ion-exchange is a rapid and reversible process in which impurity ions presentin the water are replaced by ions released by an ion-exchange resin.
Features
Quick availability

Each operating step is clearly marked on the valve, thereby eliminating chances of error in he operating sequence.

Single valve assembly, with its simplified frontal Piping, simpler distribution collecting systems is Very easy to install.

Variety of cost effective standard models

User friendly,low maintenance and easy to install

Simpler distribution and collection systems

Long working life

Sturdy construction

Extensive technical resin application support

Custom packaging to meet your volume needs

Durable

Rigid
Applications
Textile Industries

Pharmaceutical Industries
Chemical Industries
Food and Beverage Industries
Post Treatment of RO plant

Pre Treatment of Mixed Bed unit for High Purity

Swimming pools

Potable Water, Hospitals, Automobile,and Battery
Fertilizer Industry
De-Gasifier
Manual/Automatic Plants
Power Plant
Oil & Gas sector
Product details
| | |
| --- | --- |
| Frequency | 50 - 60 Hz |
| Material of Construction | FRP |
| Brand | Excel Filtration |
| Voltage | 240 - 280 V |
| Power Source | Electric |
Trade Information
Yes

Within a certain price range free samples are available