SS RO Plant 1000 Lph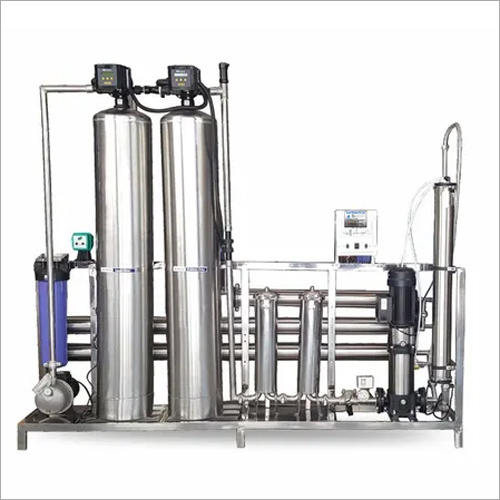 SS RO Plant 1000 Lph
Price And Quantity
Product Specifications
220V/50Hz Watt (w)

Semi Automatic
Product Description
REVERSE OSMOSIS PLANTS

Reverse osmosis (RO) is a membrane-technology filtration process which filter greatly to reduce the various molecules and impurities from water by applying pressure to the solution, when it is on one side of a selective membrane. The huge benefit is that it is creating a clean water which will not harm environment. To get a great solution, it is the process in which the pressue side of the membrane and the pure solvent is allowed to pass to the other side. Reverse osmosis is used to purify Water in order to improve the color and gives a good quality of taste. It is counted as a best filtration method which remove all the hazardous fluids and remove minerals, heavy metals from water.

Classification of RO systems

The RO plants have been assorted into 3 categories:

Residential RO Plants

Industrial RO Plants

Commercial RO Plants

Why to choose us?

EFPL's offered machines are properly inspected under the vigilance of our deft professionals for stringent compliance with set industrial standards. In addition to this, the offered range of products is highly praised by our clients that are situated all across the worldwide. Our portfolio of reverse osmosis systems includes those specifically engineered and designed for large industrial applications, medium sized commercial applications, small laboratory applications and trailer-mounted mobile systems for temporary and emergency applications. Our RO plants make sure to control the nutrients as to maintain a good health by delivering a good quality of clean water. We design customize solutions which are suitable for marine applications for the purification of a large amount of water at one with a superb capacity of performance level.

Treatment Process of RO plants:

Fluids stems RO plants work on the basis of Cross-filtration method, through which a percentage amount of feed water is rejected as the elimination of hard materials during the filtration process. The entire procedure works through by removing impurities from water solvent by using pressure which filter out and flush away to leave a clean drinking water.

How Does Reverse Osmosis Work?

Reverse osmosis is water filtration process in which pre-treated as well as filtered water is connected to the high-pressure pump where pressure is developed and fed to the semi-permeable membrane. Reverse Osmosis membranes work on the Cross Flow Filtration method where the salts get rejected partially in order to equalize the concentrations. In other words, water generate by this process can be used for many reasons which includes concentration of impurities, eliminating dissolve minerals, waste water treatment and purification purpose.
Trade Information
Yes

Within a certain price range free samples are available