Water Softener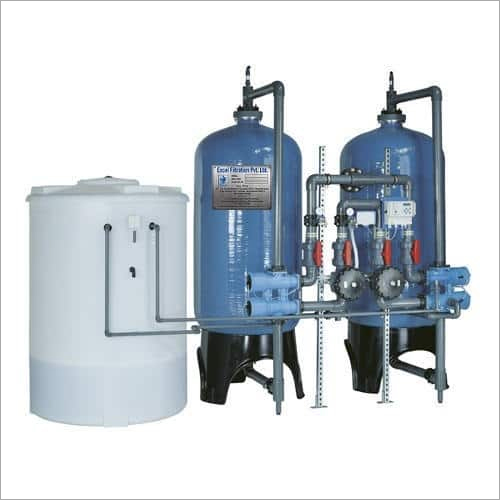 Water Softener
Price And Quantity
Product Specifications
Stainless Steel

Cabinet Type
Product Description
WATER SOFTENING PLANT
Watersoftening plant is used for removal of total hardness dissolved in water. Watersoftening plant ensures the maximum utilization of the effective surface area,uniform space and linear velocity across the resin bed which provides effectivecontact time between water and resin bed yield soft water and prevent anyprecipitation and scale formation on the surface of heat exchanges and anyprocess equipment where water is being used for further application.

Why softening is done?
Hard Water canlead to the following water problems:

Decrease the water flow rate

Highlyindigestive

Not suitable for skin

Scale build-up in pipes, resulting in decreased flow rates

Scale build-up on heating and cooling systems, leading toincreased electricity costs and breakdowns.

White film on glass surfaces and staining on Water taps.

Increased laundry costs due to hard Water reacting with soap andlaundry detergents.

A softenercontrols scaling by removing hard scale forming cation such as calcium andmagnesium and exchanging (i.e., replacing) these ions for non scale- formingsodium ions.
Whyto choose us?
With the inclusion of contemporary machines and advanced tools inall our processes, we are engaged in manufacturing, exporting and supplying awide range of water softenertoseparate hardness producing ions, calcium and magnesium.
EFPL softening plant is designed to cater tothe requirement of scale Prevention of Utility / Plumbing Fixtures from TotalHardness. They are available in Bungalow / Institutional / Industrial Models.
Workingprinciple
Watersoftening is a process where Calcium and Magnesium ions are exchanged forSodium ions. Calcium and Magnesium ions associated with Alkalinity contributefor scale formation. These ions are also called as Total hardness.
The processof ion exchange softening is completed using resin beads coated in sodium as amedium. The sodium of the resins attracts the ions of the minerals that hardenthe water. As the hard water flows through the mineral tank, the sodium ions,which line the sides of the tank, are replaced by the mineral ions that are inthe water flow, thus removing those hard water minerals from the water,producing softened water. When the resin is exhausted, it is regeneratedwith brine solution (Sodium Chloride) 10 % or 15% brine solution is normallyused for the regeneration.
Technical Specifications:
| | |
| --- | --- |
| Automatic Grade | Fully automatic / semi automatic |
| Softener tank type | Vertical |
| Cleaning system | Automatic |
| MOC | FRP / Stainless Steel |
| Type of Resins | Ion-Exchange Resins |
| Resin Beads size | 0.3 to 1.2 mm |
Features of

Water Softener
Easy to install and operate.

Produces clear, soft and non scale forming water.

Low operating costs.

Incorporates high-capacity polystyrene bead type cation exchangeresin which is remarkably stable and has a long life.

Total Hardness removal.

Corrosion resistant resin and brine tank construction.

Timer-based automatic regeneration (Optional).

High quality softener resin provides stability and uniform size fortop performance and long life.

Simple inline configuration for ease of installation andmaintenance.

Range of softener systems to suit Institutional, commercial andindustrial applications.

Available in simplex and duplex configurations for intermittent orcontinuous use.
Applications
Process water for chemical andtextile.
Process Water.
Cooling water make-up.
RO Feed / Pre-treatment
Institution & Commercial&Residential
Water for laundry, dishwashers, boilers.
Car washing & General housekeeping.
HVAC & Cooling Tower
Scale prevention
Prevents scale formation
Product details
| | |
| --- | --- |
| Cleaning System | UV |
| Usage/Application | Commercial |
| Material | SS |
| Certification | ISO |
| I deal in | New Only |
| Automation Grade | Automatic |